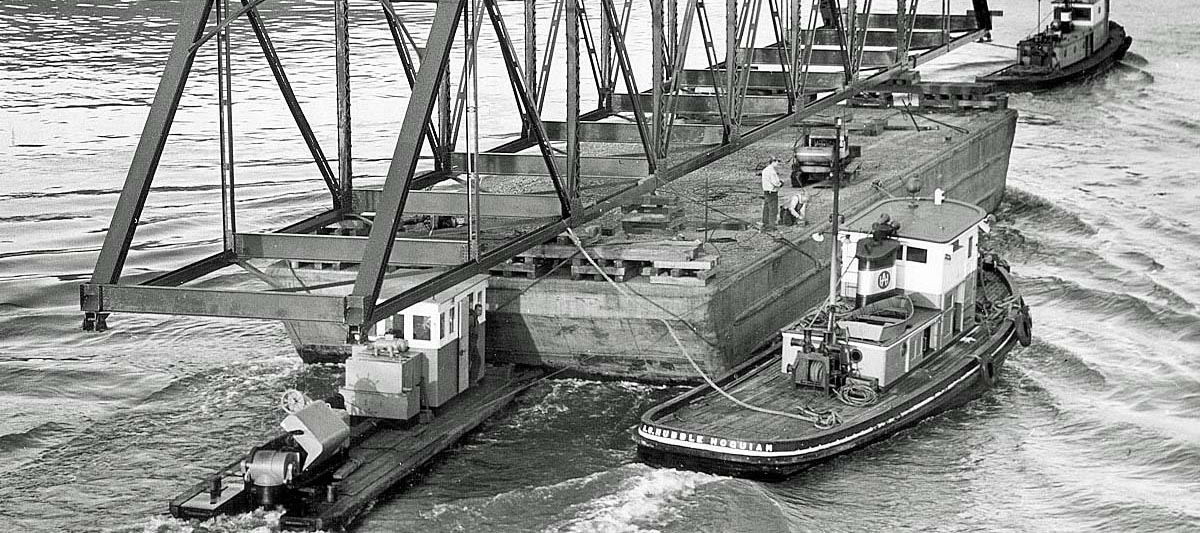 QUIGG BROS. INC.,HISTORY
1897

James Quigg arrived in Grays Harbor and became a foreman at Mathews Shipyard in Hoquiam, WA.

1900

James Quigg worked as foreman on the Grays Harbor South Jetty Project.

1907

James Quigg formed Grays Harbor Construction Co. with two partners. He was responsible for the sand, gravel and marine operations. Grays Harbor Construction Co. was the largest construction firm in the area and James Quigg remained active until his death in 1937.

1924

James Quigg started Twin Harbor Dredging Co.

1937

Jim and Charlie Quigg start Quigg Bros., Inc.

1951

Quigg Bros., Inc. purchased the sand and gravel operations form Grays Harbor Construction Co.

1954

Cousin Jim McDonald of McDonald Dredging Co. joined Quigg Bros. McDonald Inc.

1958

Sons of Jim and Charlie Quigg began working for Quigg Bros. McDonald, Inc.

1970

Third generation of the Quigg family assumed leadership of Quigg Bros. McDonald, Inc.

1980

Third generation family members began expanding into new areas of business development. Site Work, Marine Construction and Road and Bridge construction prove to be the driving force for QBI's success.

TODAY

Our primary focus is Road and Bridge work, Site Work and Utilities, Marine Construction and Dredging, Pile Driving, Industrial Construction and Maintenance and Aggregate Production and Recycling. Third generation owners, brothers John, Patrick and Tim (retired) Quigg and cousins Mike Quigg (retired) and Matt Zepeda work closely with each other and with our employees to constantly improve on and expand our areas of expertise.

FUTURE

Fourth generation family members have joined our workforce and are looking to build upon QBI's reputation for dependability, versatility, safety and quality. Brothers Charlie and Neil Quigg and cousin Peter Ewen are active in all areas of the company and have the knowledge and experience needed to continue to grow in the construction industry.